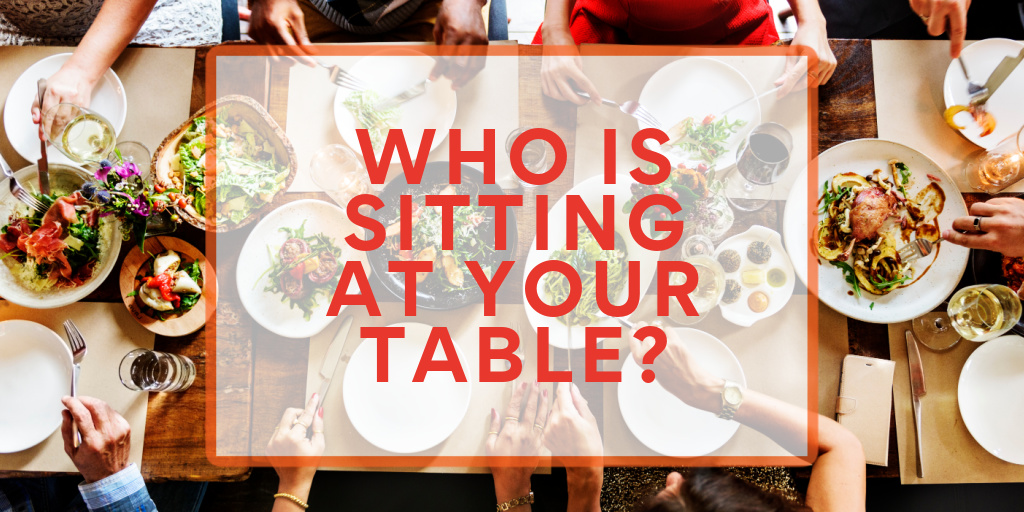 By: Destyn Land, M.Ed.
Imagine that you were personally invited to a dinner party hosted by one of your favorite celebrities (for me this would be the late Chadwick Boseman).
Upon your arrival, you realize the table you were assigned to sit at has seats that you do not fit in comfortably. Because you're so excited to be in the same room as (fill in the blank) celebrity, you try your best to make it comfortable and not make too big of a deal out of it. As the night continues you realize that the food that is served is not in alignment with your dietary needs, and there's no other options. You also notice that the people at your table don't tend to listen when you speak, and say things that offend you, but say, "it's just a joke" when you try to interject. I imagine that regardless of how excited you may have been to see the celebrity you choose, your night wouldn't have been the greatest, and you would probably not come back for another party.
This dinner party is what our workplace is like when we only think about "diversity."
Diversity is all about getting different people into the door, while equity and inclusion make sure that the people we've invited are given what they need to thrive and have a great experience. Before we ask the question, "what can we do to recruit more diverse candidates?" we must ask, "what are we currently doing to retain our Black, Indigenous, and staff members of color?"
If we want people to feel a sense of belonging in the workplace, we must understand the role and importance of diversity, but also prioritize creating equitable and inclusive environments that support diverse populations. Over the next three months, I'll be discussing three different ways you can begin building or growing your equity and inclusion initiatives:
Broaden the Definition of Diversity
Utilize Inclusive Language
Look for Gaps in Policy and Practice
Every table that we sit at is full of people with varied experiences, and histories (even when the people at our table share similar identities). While it's important for us to be aware of who's sitting at our table, we also must be aware of who's not there, and what voices are not being heard.
Whether you are just starting your DEI journey, or have been riding the road for some time, remember that each of these concepts (Diversity, Equity, and Inclusion), work together to create workplaces where everyone can feel supported, safe, and empowered to be their most authentic self.