"The greatest danger in times of turbulence is not the turbulence – it is to act with yesterday's logic."
John Drucker

For this article, I am taking a quick glance at how our workplace environments are likely to change in the long-term as a result of the pandemic.  It is a non-scientific shallow dive that will most likely align with what many of you have already deciphered through your own observations. For me, I find this topic intriguing because:

My own personal work space will be quite different (see article on IPD move)
The modes of delivering IPD instruction will continue to flex
The way I interact with clients and coworkers will be quite different
And (most importantly) IPD needs to prepare people for their future roles so they flex and adapt with post-pandemic work situations.

I am interested in knowing what training you and your team will need from IPD to be productive in the post-pandemic world. As we move through this transformational journey, let me know what you need.   Email me (beth.schaefer@metrostate.edu) with your thoughts, and IPD will use those as a starting point for a survey to direct the development of new training courses – whether for you as a leader or the people you lead.

You can slice and dice the effects of the pandemic on business in many different ways:

Industries that will flourish or perish
Products that will remain in high-demand while others drop down
Habits of consumers driving new services while discarding others
Gender workload differences and pay
Awareness of systemic inequalities in workplace opportunities
Urban real estate declining and small town living increasing in demand

For the purposes of serving you better, I am looking at the main business change in your work environment- The Remote Office along with the strategies to ensure we are at least as productive as we were pre-pandemic.

For me, the biggest jolt has been the shift from working in the communal office setting to working solo and remotely.  Almost every other change (such as increased automation, a new focus on AI, moving out of the urban setting, and the uptick with DIY and crafting) can be connected to this one change.  And, it generates a long list of new skills you may need or are still figuring out how to do better:

How to avoid "Zoom fatigue"

How to function in "hoteling space"

How to best communicate – especially the smaller pieces you use to say over the cubical wall or by popping your head into an office

How to call upon others to help you quick problem-solve or brainstorm without making it a formal virtual meeting

How to communicate project progress

How to redo all processes to fit a virtual world

How to structure your day

How to draw lines between work and home or blur the lines between work and home

How to prioritize your work

How to find, read, and draw your own insights on data

The good news is that you are getting some help from your organizations.   According to my sources, most of you are seeing that:

Your company is losing its fear of being an early-adapter of technology
Your work processes are becoming more automated
Your options for hybrid (some remote, some in office) work are opening up

However, some changes are bit more challenging.  The same sources said that your managers still struggle with:

How to rate and monitor your production instead of your time
How to support your mental health
How to manage teams with the lack of workplace structure
How to make adjustments now that the systemic inequalities are coming to light

While public and private roles share many commonalities in the post-Covid workplace, public sector managers will have additional challenges when marrying disruption with a system based on stability.  In particular, they will face unsustainable labor agreements with a shrinking tax base and less aid.  When they can hire again, their system touts longevity as a hiring benefit to younger generations who do not care about working for the same organization for 20 years but prefer flexible employment options.   To get the change they need, professional public sector leaders will need to get their councils, boards, and legislators to vote in drastic and dramatic changes.

Again, please take a minute and let me know areas or topics where you need some support or more information.   Email me with your thoughts, and IPD will use those as a starting point for a survey to direct the development of new training courses – whether for you as a leader or the people you lead.

I will let you know how I do on my own transition from private office at work to my den at home, and back to my new shared collaborative work space once it is built.

Beth Schaefer

IPD Director

Sources
Learn about our new course offering possibilities and new employee Richard Brown.
Build Bridges Within Your Village
By: Beth Schaefer    Director, Institute for Professional Development
I believe mentoring can help Minnesota build a competent workforce for all generations of workers
by satisfying the workplace needs and personality traits that every generation has.
As an example, I am a Gen Xer.  According to experts, that makes me independent, innovative, and a strong communicator.   While at work, I am likely to seek problem-solving opportunities and enjoy working with competent colleagues; because of this, mentoring provides a clear outlet for me to meet my Gen Xer needs.
The Y's (aka Millennials) are tech savvy, collaborative and focused on the greater good; they want meaningful work.  Mentoring fits their traits and provides the meaningful work they seek.
Baby Boomers, along with being optimistic and hard-working, enjoy mentoring. The opportunity to mentor others is often listed in their workplace needs, so a connection to mentoring is obvious for them.
So, all the generations agree (on this one thing, anyway), we should find more ways to mentor in the workplace.
Being a part of the Village is more than just giving, it is receiving.  A new generation of workers is entering the workplace, and as much as we can teach them – there is a lot we have to learn.
Gen-Zers have plenty of skills to contribute.  Just some of their noticeable workplace traits are:
digitally fluent (and who could not use that during a pandemic)
practical (and who could not use that during a pandemic), and
flourish in diverse workplace settings (and who could not use that – always).
They will be seeking employers who are culturally competent.  Is your workplace culturally ready to recruit and onboard this next generation of valuable workers?
Consider mentoring as a rewarding step to build the cultural competency of all the valuable generations in your workplace.
Look Beyond For Joy
By: Beth Schaefer    Director, Institute for Professional Development
Normally, this is the time of year that I write about the "New Year, New You" and how training classes at IPD can help with that.
However, 2020 was not a year of normal, and the first few weeks of 2021 have not started as normal either (I hope).
While training brings joy to me – it is my passion and how I like to help others – taking a training course will most likely not fulfill your need for joy.  What does joy even mean in these extraordinary times?
The most common definition of joy has not changed; Joy is a sense of well-being connected to living our convictions.
In contrast, the common definition of happiness is; the result of an event or circumstance.
While these times do not afford as many occasions for happiness, they do offer opportunity for joy; for what better time than now to reaffirm, recommit and live your beliefs?
To help, here are some action steps I learned while studying the practice of joy.  I hope they will help you better live out your convictions during these turbulent times.
Express gratitude each day.

What is something you can be thankful for today?

Connect with others.

Who in your life needs you to reach out to them with a word or note of encouragement?

Look for a silver lining. Adversity brings opportunity.

What opportunity do you have now due the current circumstances?  What action can you take to bring that opportunity to fruition?
I wish you peace and joy in 2021.
Please join  our
LinkedIn
or
Facebook
pages for more information on upcoming events.
"Bob the BA" Prentiss
Read More…
Read the full article…
Read More…
Is Pocket Agile a Thing, or Did I Just Invent It?
Or – Is it OK to be Agile Lite?
By: Beth Schaefer    Director, Institute for Professional Development
I hesitate to say that I am practicing Agile because I have not been formally trained in Agile. And, I work in higher education – an industry not known for being quick to change.
So instead, I say that I am making iterative changes – much less official – no standardized rules or manifestos to follow if one is just growing and improving in an iterative fashion.
However, when I look at my project list, I have lots of opportunities to be Agile:
Changing a classroom experience in business architecture into a virtual experience
Working with IT professionals to determine my university's role in recruiting and retaining a talented pool of IT workers for Minnesota
Partnering with clients to design effective training experiences
Of course, like the rest of you, Agile is on my radar these days – and as it moves out of IT and software development to infiltrate other parts of organizations*, my interest grows.
So, what are my next actions steps to become officially Agile?
Step 1: Get over the idea that Agile is only for software development.
Over the next few months, I will focus my blogs on how Agile is being used in:
HR
Marketing
Designing Office Space
Business Office Efficiencies
Step 2: See how the Agile Manifesto can apply to education and training.
Applying the Manifesto outside software development may label me Agile Lite, but I will do it anyway. I will post it once I have it completed.
Step 3: Take a class to learn more about Agile and its methodologies.
My department has 5 project instructors with expertise in Agile and Scrum and all with their own opinions. They will provide information for me to choose the path that works best for my department and eventually (hopefully) my organization.
Step 4: Innovate and improve – iteratively.
For now, I need to move iteratively. I have recently moved to being OK with iterative change rather than "flip the switch" change, so we will start pockets of Agile and continue to research if "Pocket Agile" can work in a non-Agile organization.  Yes – more future blogs
* Here are some articles on using Agile across organizations – both pros and cons.
An Operating Model for Company-wide Agile Development from McKinsey&Company by Santiago Comella-Dorda, Swati Lohiya, and Gerard Speksnijder
While this blog is to sell their product, it does provide some good talking points that may be useful for describing the Agile maturity of your own organization. In addition, there is a handy chart that illustrates differences in structures, interactions, roles, and budgeting between traditional organizations and agile ones.
Can Big Organizations Be Agile?   From Forbes by Steve Denning
Steve says "yes." And, not only Agile but entrepreneurial.  He shares examples of where it is happening, including Ericsson, Spotify, Barclays, and Microsoft – including lessons learned by our own CH Robinson's Agile transformation.
Bring Agile to the Whole Organization. From Harvard Business Review by Jeff Gothelf
Jeff starts by stating that we are all in the software business now. He provides some examples of HR and finance can change their structure to support Agile entrepreneurial employees.
Embracing Agile from Harvard Business Review by Darrell K. Rigby, Jeff Sutherland, and Hirotaka Takeuchi
This team of writers makes an argument for training executives to understand Agile to move agile out of pockets and spread across organizations.
Agile training for executives from Institute of Development at Metro State
Value the Voice of Customer
By: Beth Schaefer    Director, Institute for Professional Development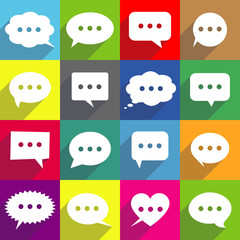 It happened again last week.  I was at a meeting where a policy revision was announced.  As the policy changes were being laid out, several people in the room had questions that did not have answers.  It became clear to me that the customer had not been included with the policy redesign.
And, it eventually became clear to the person presenting the new policy.  As the questions were being asked, I could see the "ah ha moment" occur.  The lightbulb went on that the policy had addressed a symptom of the problem and not the actual root cause of the problem.   So much so that the person actually said, "the real problem here is…."  The policy went back to the drawing board.
I get it…  
You may not think you have customers for internal process.
You already have a pretty clear idea of what will work and getting customers involved takes time – You can roll things out faster if you just do it.
Your department owns the process. You really know best.
Your department has the power to set your own policies.
Not every little change needs to be a big deal.
I, too, am tempted to just get things done. I love crossing tasks off my checklist.  I want to skip the meetings, the feedback, the extra time and extra steps – besides, it is not like I can every make everybody happy.
I do not think making everyone happy can be a goal, but even spending a little bit of time on customer viewpoint will reap benefits.
The Voice of Customer (VOC) Benefits:
The customer voice focuses on the root cause of the problem/opportunity.
As you talk with your customers about the problem you are solving, they can help you with their struggles.  The nuances that they bring to the problem will ensure that you are solving the root cause of the problem rather than addressing a symptom.  For instance, maybe you will discover that the process is sufficient, but nobody is aware of it.  Better communication, not a new process, would solve the problem.
The VOC can make solutions better.
The variety of viewpoints that customers bring to the problem can be an opportunity to be creative with your solution.  When you use something every day multiple times a day, you may get tunnel vision.  Opening your perspective can help you use a new lens to view a routine situation.
Solving the wrong problem.  Designing a process that is too cumbersome. Coming up with a partial solution.  These are all mistakes that can be avoided if you take the time to seek feedback from the people who will use the policy or process.
Customer voice determines the communication plan.
The best solution can be lost with bad communication.  Understanding who your customer is and how they use the policy or process should help you tailor the communication on the change.  It should tell you the best method of communication.  It should tell you where to store the information for reference.  It should tell you the level of detail and the vocabulary you need for people to understand the change.
Identifying your customers helps you implement the policy or process.
Audience is important for buy-in.  You can make any changes you want, but if people do not buy into the change, you have more work on your hands.  Yes, you can order people to do things, but, people have tactics to resist – especially here in the passive/aggressive Midwest.  Do these sound familiar?
I did not know we had started that yet.
I could not find the new policy/form/process.
I was on vacation, so I did not know.
I tried, but my computer would not open the (document, form, link).
I was using the new process, but (insert name here) did not know about it, so I quit doing it
The old way is easier and faster; I do not have time for the new way
I am waiting for the official training before I start
My supervisor has not told me to start that yet…
I could go on and so could you.
Even the smallest changes can benefit from some feedback.  Think of your VOC as an accordion.   If the change is small, spend a little bit of time on VOC.  If the change is large, spend a lot of time on VOC.  And, the larger the impact, the more time I would spend on determining your value proposition – matching your solution to get gains for your customer pains.