The Expert Insights Webinar Series teaches strategies and tools for continuous improvement in organizations, departments,  divisions, processes or projects.  
Free, online presentations that tap into the experience and knowledge of our fantastic Metro State instructors, alumni, and industry experts.
Our live Expert Insights Webinar Series is built for the needs of a busy business person like you. Topics are chosen specifically to address the timely challenges facing organizations today, and each webinar will offer tools that help you succeed at work and have you walk away feeling like you learned something new.
UPCOMING WEBINARS - REGISTER BELOW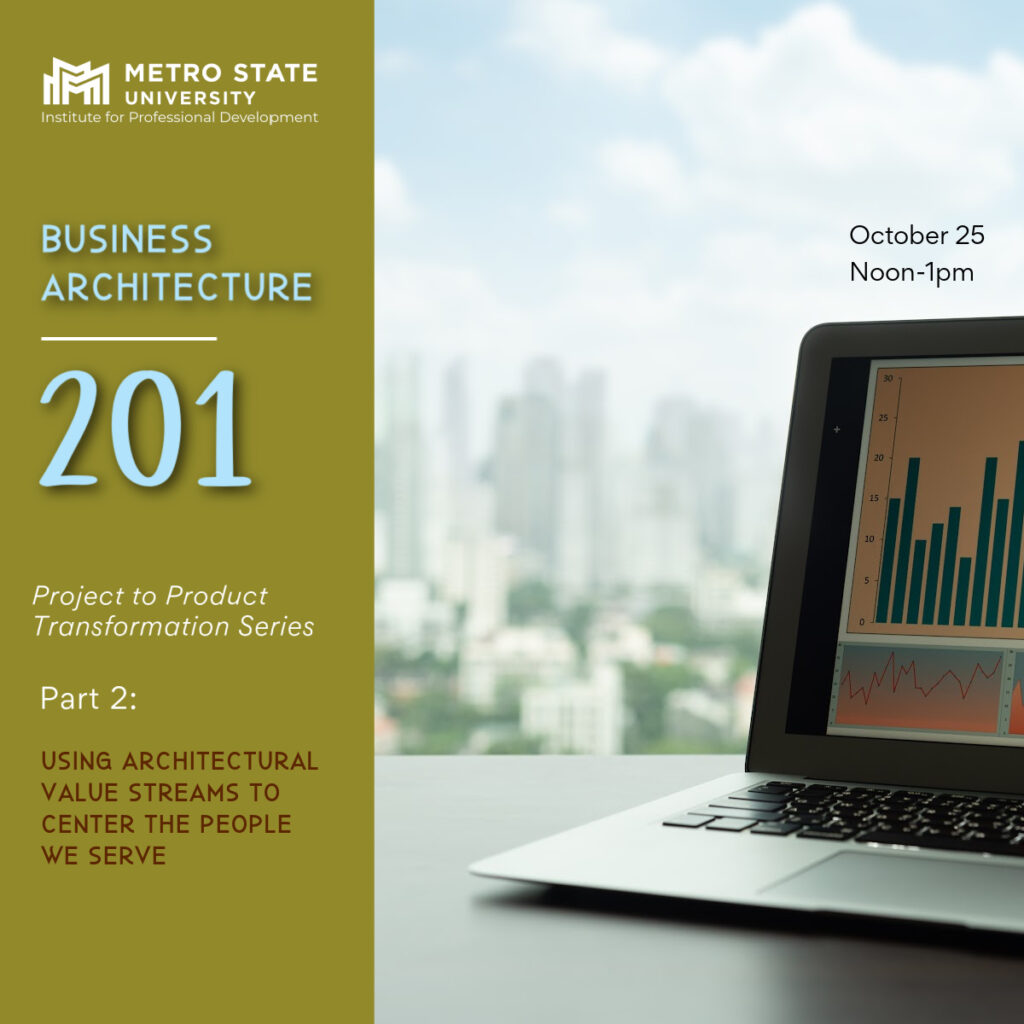 Using Architectural Value Streams to Center the People We Serve | October 2023 Expert Insights Webinar
Learn more about value streams role and position in the larger business architecture framework. Enjoy real-life examples drawn from work transforming Minnesota's human service delivery system.
Watch Your Mouth! (Navigating Inclusive Language in the Workplace) | September 2023 Expert Insights Webinar
Explore why inclusive language is critical across all facets of the employee life cycle and learn how inclusive language can transform your workplace culture in meaningful ways.
CLICK TO VIEW PAST WEBINARS