Free Expert Insights Webinar
Solving the Puzzle: Using Models to Organize Enterprise-Level Change
Thursday, February 24
12:30pm -1:30pm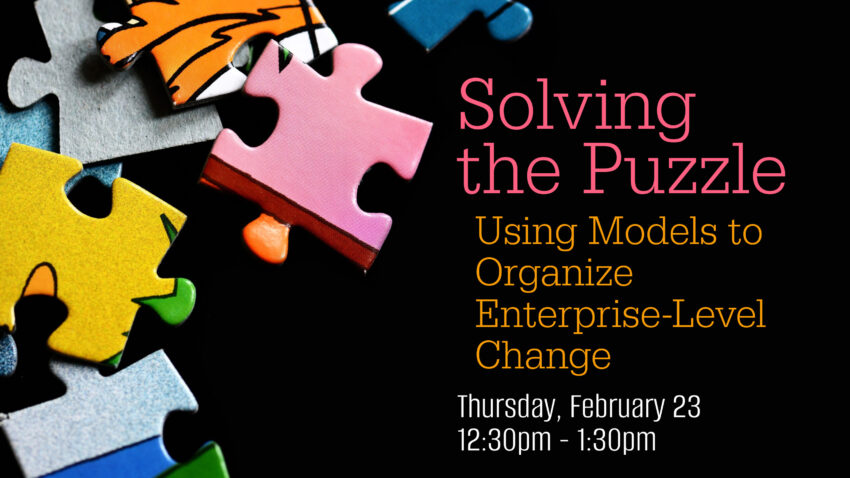 Attend this free webinar to learn how to leverage business models to define overall scope, map work tracks, track vendors & systems, and ensure end-to-end coverage.   This "Model of Models" approach helps to eliminate gaps, minimize overlaps, and identify collaborations.
Take-aways:
Leverage multiple models to gain a better understanding of your (project, portfolio, initiative, strategy) scope & ensure full coverage
Organize your teams for business and for system implementations
REGISTER NOW
*By registering for this webinar, I am agreeing to being added to the IPD monthly e-newsletter list.
ABOUT THE PRESENTER
Todd Sicard has been with Blue Cross Blue Shield MN for almost 30 years.  In his role as the Business Platform Implementation Director he works to organize the people, process, technology, data, and metrics to achieve a goal.  Prior to that he was an enterprise architect for fifteen years