Expert Insights Webinar
Moving Beyond On-Boarding by Taking On-the-Job Training to the Next Level
January 25, 2023
12 Noon- 1pm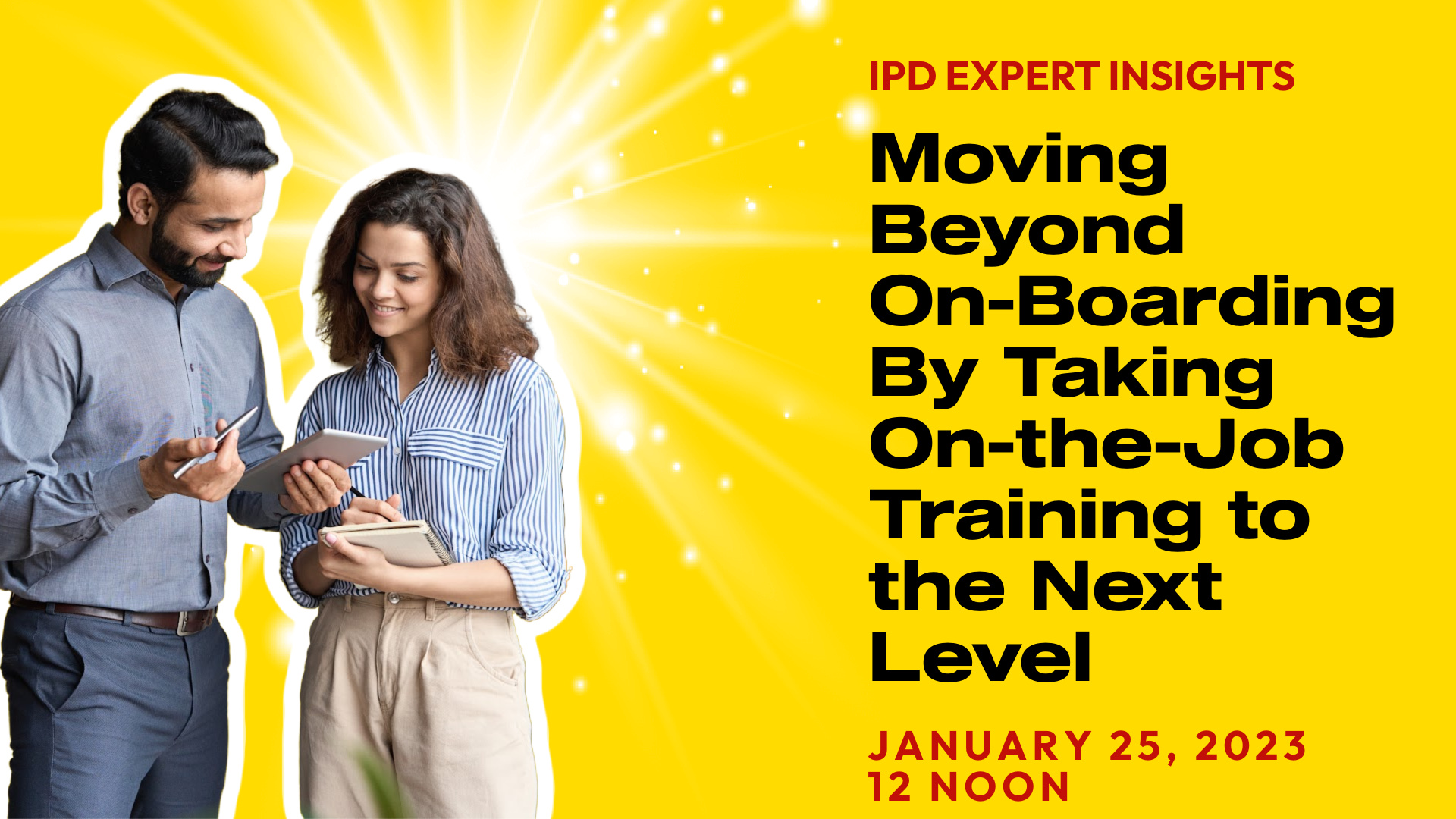 Most employers are struggling to find enough people to fill their vacancies.  To stand out as an employer of choice, you may need to get creative with how you help someone start and build a career in your organization. Whether you are the hiring manger or the HR recruiter, this session will provide some thought-provoking approaches to building your employee talent pipeline.
Learn and understand the difference between on-boarding, On-the-Job-Training (OJT) and Internships
Discover the 5 Strategic Approaches for a Successful OJT Program
Understand Earn and Learn program options
 Secure useful tools, such as skill pyramids, for employee pipeline programs
Find out how to join labor conversations in Minnesota that are solving worker shortage issues
*By registering for this webinar, I am agreeing to being added to the IPD monthly e-newsletter list.