Free Expert Insights Webinar
The Leadership Toolbox Presents:
The Risk Register
May 18, 2023
12:00pm -1:00pm
(Registration Closes May 17)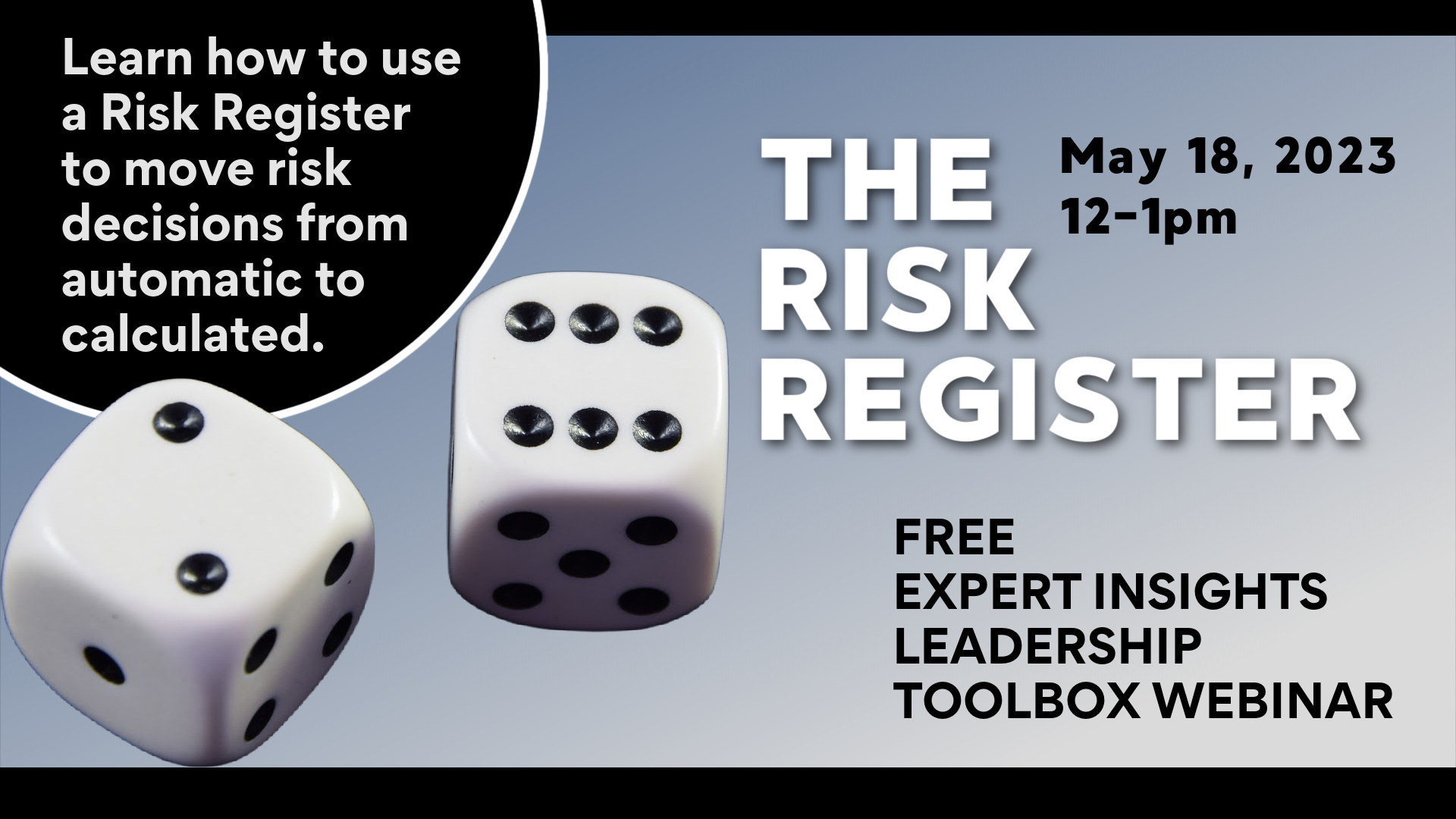 Description:
Every decision you make (or delay making or avoid) carries an element of risk.  Psychology Today's latest research states that you make 35,000 decisions each day!  That equates to about 2000 decisions per hour, and in an 8-hour work day that is 16,000 decisions related to work on a daily basis! You are already informally, subconsciously, or automatically calculating risk for your job16,000 times each day.  You could spend your whole day on analyzing risk, or you could determine when to move those risk decisions from being automatic to being calculated.  This Leadership Toolbox session will show you how and when to use a risk register.  It is easy, and like any good tool, it will not only impress your leaders and colleagues, it will provide opportunity for collaboration and input.
 
Take-aways:
Learn to build a risk register
Determine when to use a risk register
Understand the risk of doing nothing
REGISTER NOW
*By registering for this webinar, I am agreeing to being added to the IPD monthly e-newsletter list.