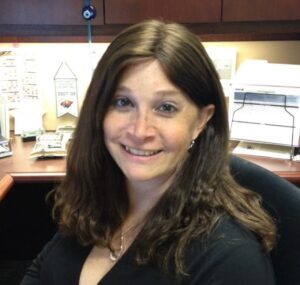 Title/Position
Instructor, Metropolitan State University
Expert Areas: 
Identifying, designing, and implementing organizational strategy and operational improvements.
Education/Professional Certificates:  
Business Architecture Certification – Business Architecture Guild
Business Architecture Certificate from Metropolitan State University – St. Paul, MN
Master's degree in organizational leadership from Regis University – Denver, CO
Bachelor's of Business Administration from University of Minnesota – Minneapolis, MN
Certification in process improvement Process Management International
Certification in training US Army – Total Army Instructor Trainer Course (TAITC)
Certification in project management (PMP) from Project Management Institute (PMI)
Certification in program management (PgMP) from US Program Management Office
Relevant experience to topic areas:  
23 years of experience in a broad range of industries including:

Financial services
Manufacturing
Military
Legal services
Healthcare / Non-Profit

Chief of Operations with the US Army
Senior director of IT-PMO and Quality Services at MoneyGram International
Vice President of Client Services at Rust Consulting
Director, Enterprise Portfolio Management Office (EPMO) at Be the Match
Business Architecture Consultant with Target
Business Architecture Consultant with Medtronic
Vice President with Beneficiary Services of Prudential Financial
Philosophy of training in a nutshell:   
Training should be interactive, collaborative and engaging and should leave all participants feeling energized and empowered to put their new gained knowledge to use.
Why instructor is excited about teaching at Metro State:   
Teaching enables me to be able to not share my knowledge and experience but also learn from others who have the benefit of completely different perspectives and viewpoints. As an instructor I realize that I am also a student and that the learning process is always in both directions. And being able to teach at a local organization like Metro State is extremely rewarding because you have a direct impact and connection directly within your own community and business environment.