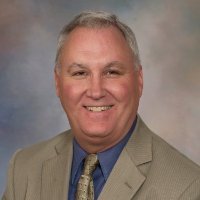 Title/Position
Instructor, Metropolitan State University
Expert Areas: 
Strategy Execution
Mergers/Acquisitions
Business Architecture Practice Creation
Education/Professional Certificates:  
Business Architecture Certification – Business Architecture Guild
Master of Business Administration (MBA) – Minnesota State University, Mankato
Bachelor of Science – St. Cloud State University
Relevant experience to topic areas:  
Directed the growth and on-going management of a Business Architecture Practice for a Fortune 500 company
Helped guide the development of a Business Architecture practice for healthcare organizations
Part of a team that has led the post-merger activities for two mega mergers in the Healthcare Industry (Medica/Express-Scripts and Covidien/Medtronic)
Philosophy of training in a nutshell:   
I love to share my knowledge and experience with others and teach by example.  I also feel like I can help facilitate learning by helping people connect concepts with reality.
Why instructor is excited about teaching at Metro State:   
The courses at Metro State provide a strong balance of industry-leading concepts and theories with practical, real-world application through case studies, class related discussions and instructors that are recognized thought-leaders focused on delivering on the promise of business architecture services for local, leading companies.