Past Expert Insights Webinar From August 2021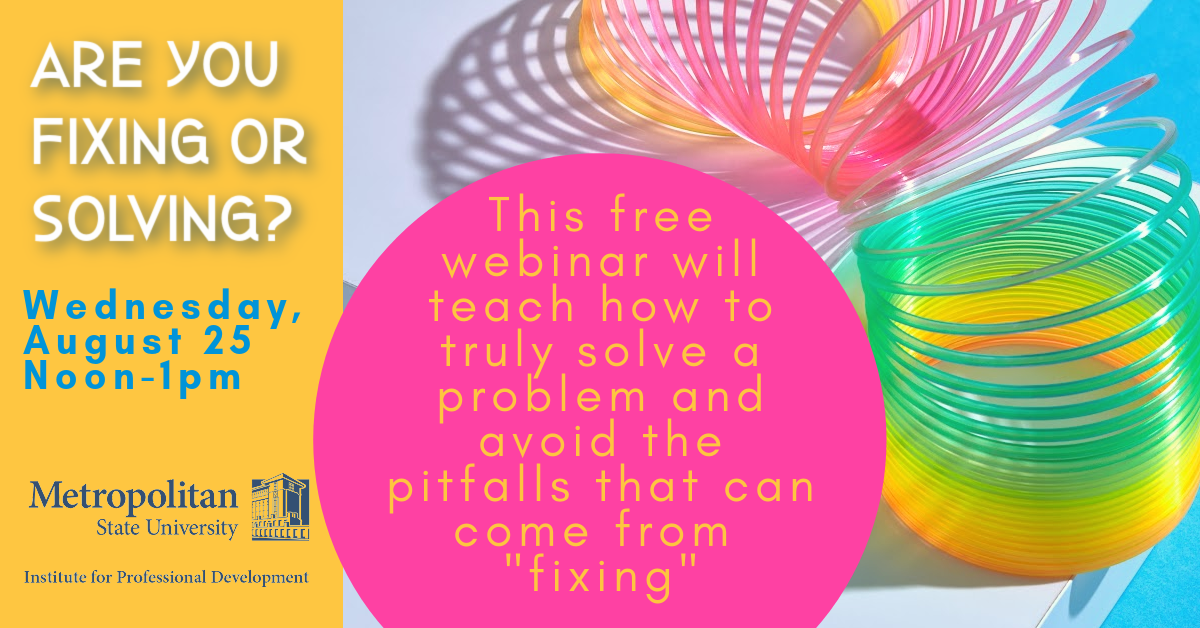 All organizations have problems— it's how we handle them that matters!
If it feels like your teams go in circles looking for answers to fix a problem only to have to fix it again the next month or next quarter, this webinar is for you!
Learn the difference between fixing and solving problems so that you can help your teams make real progress towards solutions so that problems are solved the first time.
You'll leave knowing what it means to truly solve a problem and the fixing pitfalls to avoid.
WATCH THIS PREVIOUSLY RECORDED WEBINAR HERE