Free Expert Insights Webinar
Moving Off the Diversity Plateau to Equity & Inclusion
March 21, 2023
12:00pm -1:00pm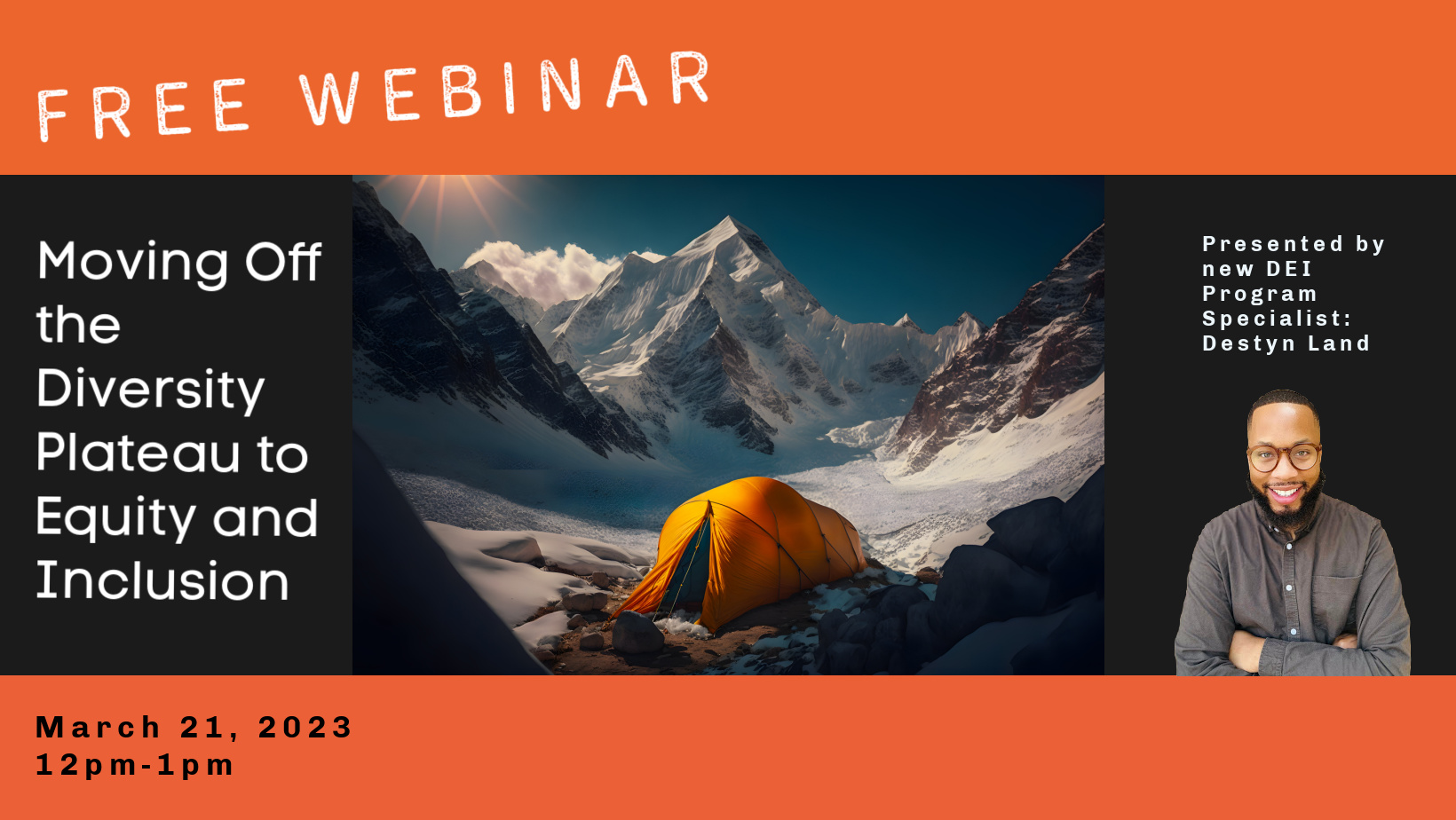 Description:
Most organizations want to diversify their team; however, diversity alone does not achieve what we often believe it does. While the "D" in DEI (Diversity, Equity, and Inclusion) gets the most attention, the "EI" (Equity and Inclusion) are fundamental for creating an environment that supports diversity. Whether you're a supervisor, HR leader, or just wanting to increase your DEI knowledge, this webinar will be useful for you!
 
Take-aways:
Learn and understand the difference between Diversity, Equity, and Inclusion
Learn 3 strategies to remove barriers in the workplace
Learn tools for creating an inclusive work environment
Find out how to continue advancing DEI within your organization
Register By: March 20, 2023
REGISTER NOW
*By registering for this webinar, I am agreeing to being added to the IPD monthly e-newsletter list.
ABOUT THE PRESENTER
Destyn Land is the new Diversity, Equity, and Inclusion Program Specialist for the Institute for Professional Development.  Before his role at Metro State, Destyn worked as a Multicultural Student and Program Support Specialist at the University of Minnesota. Within that role, Destyn not only supported students directly, but intentionally crafted programs and initiatives dedicated to eliminating barriers to best support students from historically marginalized backgrounds. Destyn brings with him a strong passion for Social Justice driven by the desire to co-create a world where everyone is able to "be free, to live fully, and to be well." -bell hooks