Steps to Combat Perfectionism, Reduce the Overwhelm, and Find Balance:
When is Good, Good Enough For You and Your Team?
Date and Time:  April 19
9:30 – 11:30 am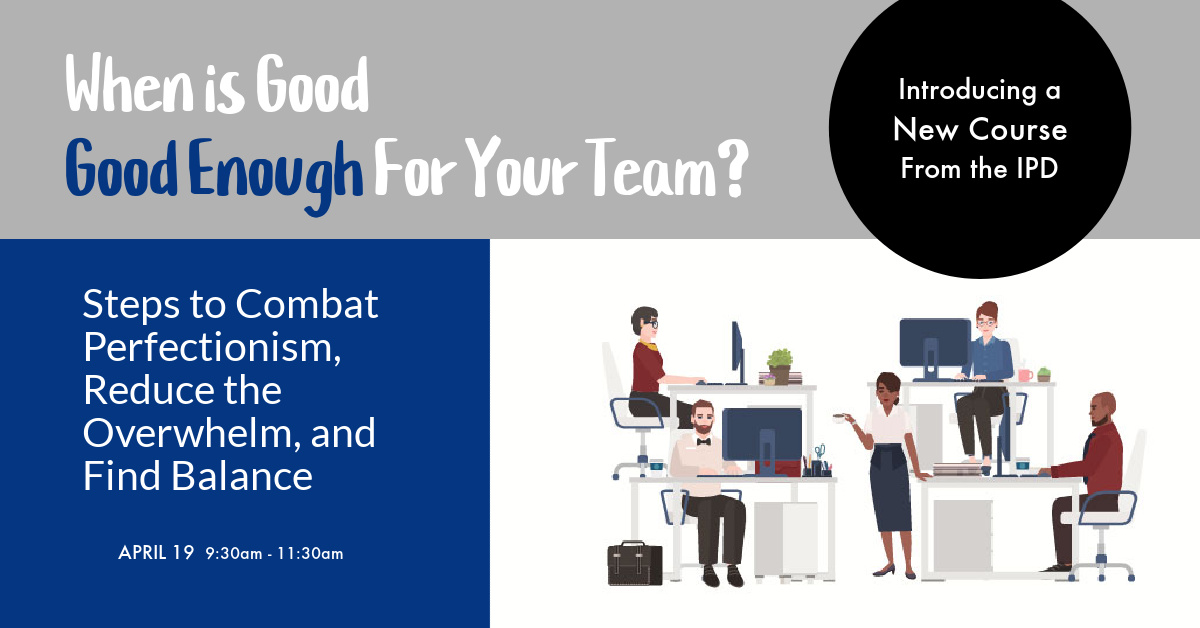 Description:
Perfectionism can be a significant source of overwhelm.  It's easy to get in your own way while making it difficult for others too. Finding balance is an ongoing process and having the right tools to determine when good is good enough allows you and others to take on tasks and the navigate the unexpected in a productive way.   Improve your leadership of projects, process, and strategic initiatives.
Objectives:
Understand your brain in overwhelm
Recognize common signs of overwhelm
Use energy cycles to improve productivity
Overcome procrastination
Learn tools to release perfectionism
Logistics:
The week of the course, you will receive an email with a course handbook and a link to the session that will take place on Zoom.
The course will be more engaging if you have your Zoom camera on.
Learn More About Our Instructor: