1.) The meeting will automatically begin in Speaker View and you will be able to see your video.
2.) Right-click your video to display the menu, then choose "Hide Myself".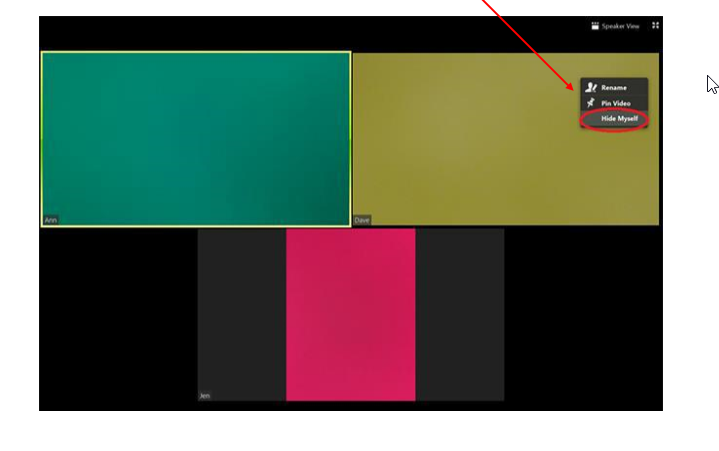 3.)  You no longer see the video of yourself even though others in the meeting can see the video of you.
Restore Video
1.)  Right-click any visible user's display to show the menu.
2.) Choose Show Myself.
This information is available on the Zoom website at https://support.zoom.us/hc/en-us