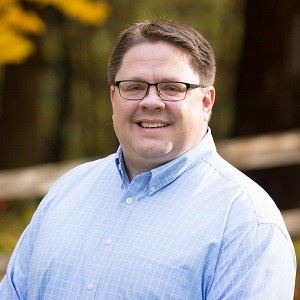 Title/Position
Instructor, Metropolitan State University
Expert Areas: 
•Scrum – As a Certified Scrum Trainer, I am one of approximately 250 people world-wide recognized by the Scrum Alliance to certify people in Scrum. This certification balances both real-world experience and the ability to teach which allows me to marry the theory behind the framework with examples from companies who are actively trying to use it.
•Agile – Beyond Scrum, I am familiar with a number of other Agile methods including Extreme Programming (XP), Kanban, Scrumban and others. My knowledge and experience with these lesser practiced Agile methods allow me to help clients determine the best method for the particular problem they are attempting to solve.
•Leadership – Having been a first-line and middle manager in organizations both large and small, I understand both the constraints that managers are under and why continuing to manage 21st century organizations using techniques used to manage factories at the start of the 20th is disastrous and will ultimately lead to companies dying or being rendered irrelevant in the marketplace.
Education/Professional Certificates:  
•BA, International Management and Japanese, Gustavus Adolphus College
•MBA, Strategy and Finance, Carlson School of Management at the University of Minnesota
•Project Management Professional (PMP)
•Project Management Institute – Agile Certified Practitioner (PMI-ACP)
•Scrum Alliance – Certified Scrum Trainer® (CST)
•Scrum Alliance – Certified Scrum Professional – SM®(CSP-SM)
•Scrum Alliance – Certified Scrum Professional – PO®(CSP-PO)
•Scrum Alliance – Certified Scrum Master® (CSM)
•Scrum Alliance – Certified Scrum Owner® (CSPO)
Relevant experience to topic areas:  
•I have spent the last 20 years in product development serving in a number of different roles including:
-software developer
-business analyst
-project manager
•I have also served as:
-a ScrumMaster
-formal manager in a large organization (e.g. 50,000 people world-wide)
-a manager in a small organization (e.g. 30 person internet start-up)
•I am presently an Agile Coach and Trainer which means that, when I am not in the classroom teaching, I am out in the "real world" helping companies apply Agile methods to solve real-world business problems.
Philosophy of training in a nutshell:   
I believe that training should be founded in theory and enhanced and explained via "real-world" examples. I use anecdotes, examples from outside the product development space and humor to get participants to examine their current product development process critically and determine how it can be improved using Agile methods. I want participants to leave the classes that I facilitate with practical tools that they can use, challenges that they can confront, and questions that will drive them to seek further education and development.
Why instructor is excited about teaching at Metro State:   
I am passionate about helping people find those "Aha!" moments that come from a great training experience. Metro State is uniquely positioned to help participants improve their skillsets in a dynamic, changing world and use these moments to improve their competitiveness, marketability and adaptability that will allow them to not only survive in an Agile world, but "live long and prosper!".