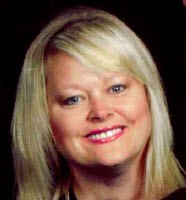 Title/Position
Instructor, Institute for Professional Development
Expert Areas: 
Scrum
Agile Product Development
Leadership and Team Coaching
Agile Project Management
Business Analysis
User Story Writing
Team Building
Education/Professional Certificates:  
BA, Communications, University of Minnesota – Twin Cities
Certified Scrum Trainer®
Certified Scrum Professional®
Certified Scrum Product Owner®
Certified ScrumMaster®
Relevant experience to topic areas:  
Lonnie has over 20 years in the IT industry in her role as Business Analyst, Senior Leader, and Agile Coach and Trainer. She has trained and coached hundreds of teams and thousands of individuals worldwide. Her current role of Certified Scrum Trainer® (CST) allows her to teach her passion to a large number of students every year so that other organizations can reach their goals through agile product development.
Philosophy of training in a nutshell:
Lonnie is a dynamic and engaging trainer who believes in leading interactive training sessions. Her students are actively involved in their learning in order to increase knowledge retention.
Adults learn by doing which means training must present opportunities to "do" (practice, execute, apply).   Whether designing or delivering training, she strives to create these opportunities.
Organization Experience:
Lonnie has been training and coaching agile teams since 2006. Her work has taken her around the world coaching and training in India, Canada, and all around the United States. Customers include small organizations with less than 50 people all the way to global organizations with over 90,000 employees worldwide. She's worked in healthcare, insurance, retail, educational institutions, manufacturing, and government.
Why Lonnie is excited about training at Metro State:
Lonnie is looking forward to sharing her passion of agile with the many people at Metro State University. Scrum is a fantastic way to improve projects by increasing visibility, encouraging collaboration between IT and their customers, and improving time to market. Metro State University provides a wonderful opportunity to teach more people about Scrum and the power it has to transform project management across every industry, every business, and even across life in general. By using Scrum, organizations will become more Agile, discovering how to react more quickly and respond more accurately to the inevitable change that comes their way.