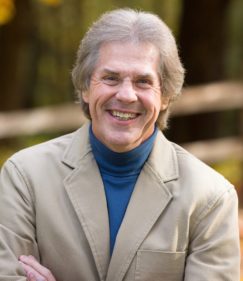 Title/Position
Instructor, Metropolitan State University
Expert Areas: 
•Leading the transformation of organizations, of various kinds, sizes and levels, from traditional to Agile ones
•Strategic creativity and operational practicality
•Leading digital innovation
Education/Professional Certificates:  
•B.Sc. Quantitative Methods, University of St. Thomas
•Key certifications include:
-Strategic Planning, Harvard Business School
-Certified Facilitator: 7 Habits of Highly Effective People, Stephen Covey, Stephen R. Covey & Associates
-Advanced Leadership, Stephen Covey, Stephen R. Covey & Associates
-Leadership & Mastery, Peter Senge, Innovation Associates, Inc.
-Master Certification: Business Process Engineering, Michael Hammer, Hammer & Associates
-Design for Quality, Lawrence Miller, Miller Consulting Group
-Managing Quality Through Teams, Lawrence Miller, Miller Consulting Group
-Certified Scrum Master (CSM®, Scrum Alliance)
-Certified Scrum Product Owner (CSPO®, Scrum Alliance)
Relevant experience to topic areas:  
Author

Articles: Leadership Excellence; Cutter IT Journal; the Cutter email Advisor; Auerbach Publications, plus numerous conference proceedings.
My career has been deliberately eclectic. I've held leadership positions in companies ranging from global, publicly-held, Fortune 250 firms, to privately held startups and second-stage companies:
COO
VP
I have worked In industries ranging from:

regulated medical device
aircraft manufacturing
semi-conductor manufacturing
news and entertainment media
wholesale distribution
retail

In functions including:

IT
Engineering
Product Development
Operations
Sales & Marketing

Leading organizations:

ranging from global teams of 300+ people with annual OpEx and CapEx responsibilities of $150 and $50 million, to small locally based teams.
with responsibility for operations throughout North America, and in the UK, Ireland, The Netherlands, Switzerland, Malaysia, Thailand, Singapore and China.

At companies including:

3M,
Apple
Biopolymer Engineering,
Cirrus Aircraf
FutureDude Entertainment,
Harley Automotive
Medtronic
Seagate Technology
StarTribune
Stealth Mark
Served on three boards of directors.
Philosophy of training in a nutshell:   
I see my job as one of challenging people to break out of their "Chinese village."  Here's what I mean by that.  Imagine you travel to a Chinese village and you ask to meet with their 10 wisest, most respected citizens.  You challenge those 10 citizens to design and build the world's greatest home—materials are no object, cost is no object; if they can conceive it and physics permit it, then they can build it.  What are the odds that they come back with a Williamsburg Colonial?  Somewhere around zero.  It may very well be the greatest house to ever come out of that Chinese village, but it will still be a Chinese looking home.  And the exact same thing will happen if you do the same with the 10 wisest most respected citizens of a Virginia village.  They may very well come up with the greatest house to ever come out of that Virginia village, but it will still be a Virginian looking home.
I help people break out of their "Chinese village." I do it using clear and sometimes provocative language.  I try to teach with a distinctive voice making heavy use of helpful analogies and metaphors, historical and non-obvious examples, woven together with good sense. I challenge them to make the necessary journey, acknowledging the adversity while extolling the adventure.
Why instructor is excited about teaching at Metro State:   
I am excited about teaching at Metro State because I believe it to be an excellent opportunity to reach motivated individuals and teams who aspire to make that corner of our planet that they have the good fortune to lead, a better place.  To work directly with the people who are "on the field" and advance our agilityIRL mission to eliminate human suffering in the workplace—at all levels— through education, coaching and consulting that is reality-based and agile-driven.
AgilityIRL is on a crusade to transform the nature of work by purging organizations of money-mangling, time-trashing, resource-robbing, dignity-demeaning, emotion-exhausting, pride-punishing, value-vexing nonsense, and restoring the conditions needed to connect, create, surprise and succeed.
One person, one team, at a time, I help organizations transform themselves from ones that are divisively political, time-starved, resource-poor, and neurotic, to ones capable of changing their world and making the future a way of life.
And aren't those who engage with the Metropolitan State University Institute for Professional Development just such people?!