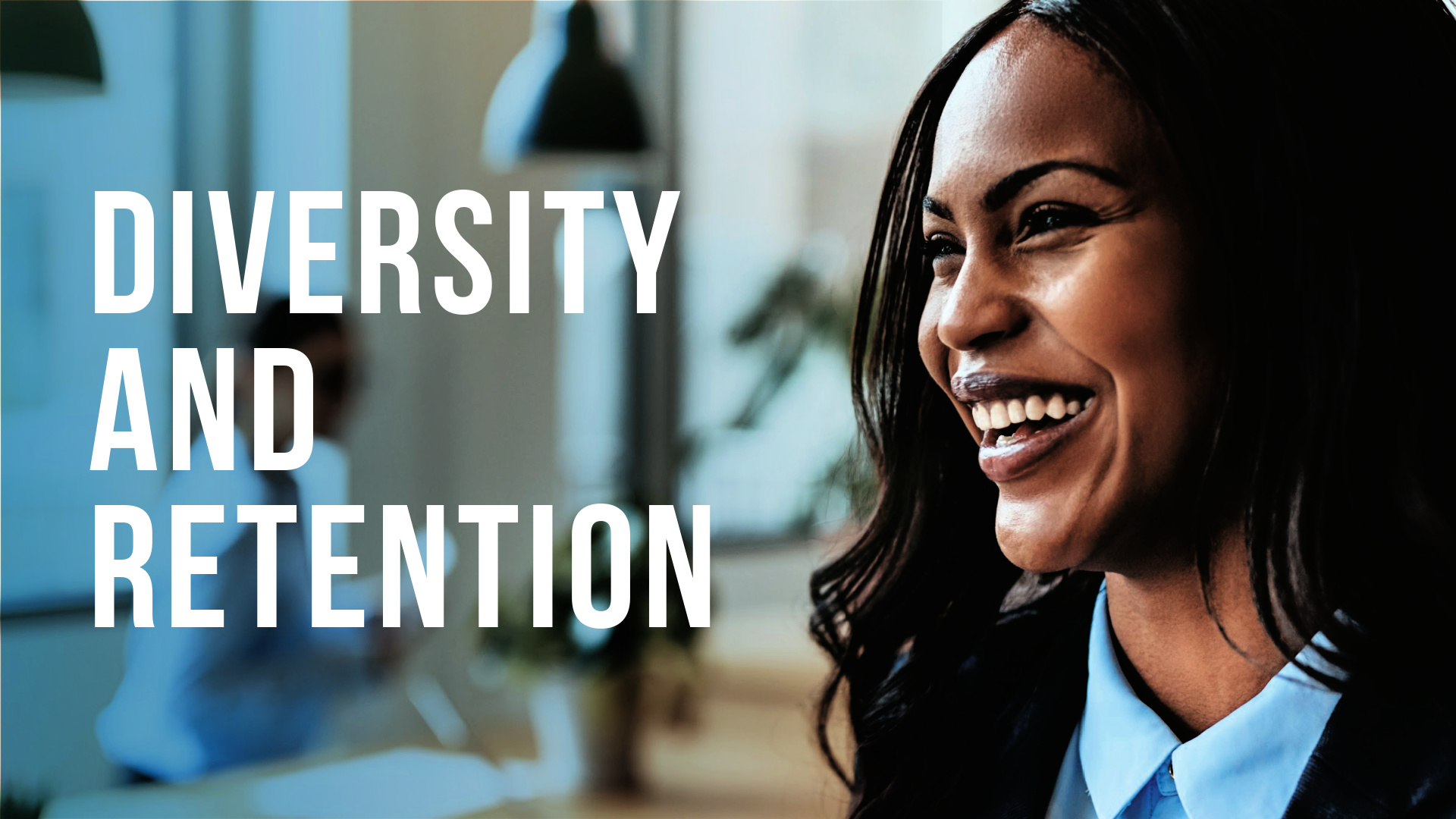 Recruitment and Retention remain top concerns for HR departments and hiring supervisors.
If you have not thought about the role of diversity in these 2 challenges, now is the time.
Diversity Defined
Research, polls, and surveys tell us that the younger generations are seeking multicultural diverse workplaces.  Before discounting that environment (or rolling your eyes), take a look at what actually defines that type of organization because I think you will find that is the type of organization all of us want to work for.
Some of the characteristics and attributes of diverse, inclusive, and equitable workplace environments include:
Respecting Individuals – People want to be appreciated for their unique contributions to the organization. Respect builds trust, and trust builds engagement with the work.
Communicating Honestly – People want their organizational leaders to "walk the talk."  They want the policies that the company says they have to be adhered to by everyone in the organization.  If they say they have an inclusive culture in their value statement, they want to see inclusive actions in their hiring practices or promotion opportunities.
Valuing Innovation – Characteristics of innovative organizations include learning about customer needs by including all ages, genders, and races when problem-solving.  The organization makes a commitment to inclusion.
Practicing Culture Add – Culture fit can imply that only people who already "fit the mold" are hired. Whereas Culture Add encourages the addition of different perspectives and sees that as a value.
Creating a Sense of Belonging – When people feel they are valued for their unique skills, talents, backgrounds and perspectives, and can see how those attributes contribute to the organization's goals, they feel that they belong in that organization.
Evaluating Diversity, Equity, and Inclusion Challenges. Recognize areas that need improvement and taking steps to address those gaps.   About 80% of companies "go through the motions" of DEI, but do not hold themselves accountable (Society of Human Recourse Management).  See Items 1 and 2.
When I look at that list of 6 attributes, I think those embody that type of organization that could recruit me and retain me as an engaged talented worker.
Cultivating Culture
Of course, getting your entire organization aligned to doing the values it states, may be out of your sphere of influence; however, there are some things that you can do locally to retain the young people you hire.   This website contains many past articles on getting your workforce engaged – which leads to retention.  I encourage you to visit or revisit those and consider the suggested actions steps.  However, for people like me who are X Generation or Boomers, you may need to rethink and move beyond the way you have always done things.  The list below states some changes (for people my age – paradigm shifts are what we use to call these) you may need to make.
Do not expect people to find their own way. Be intentional about supporting their career and development.   On my first day of teaching, I was assigned a teaching mentor; he was paid for exactly one day to mentor me.  Fortunately for me, he thought that was bunk.  While they paid him for a day, he mentored me the entire time I was in that teaching role – 4 years.  Here I am still in education 33 years later.  The current statistic for teaching tenure is that 44% of teachers leave the profession within 5 years.  I am sure that other occupations have similar drop out rates.  Provide a career pathway and help your employees achieve their goals. People will stay and work for your organization if your organization shows it cares about them.
Provide Input Opportunities. I grew up in an era where young people were to listen and learn from those older and wiser. While young people can learn from the older generations, the older generations need to recognize that they can also learn from the younger generations.  Respect the skills and knowledge of everyone on your team.  Do not expect the younger generation to sit on the sidelines observing; provide the "Why" and let them join the game.
Reward Quality Work. There might still be some "pay your dues" believers left in the workplace.   This phrase means that regardless of your skills and talents, you need to just wait patiently for your time to come; for a space to open up; for you to become more seasoned and experienced. My dad coached me on how to pay my dues and how to temper my enthusiasm for wanting to move forward.  Most young people do not see time as a qualification for work.  If they can do the work, they want the chance, they want the recognition and they want the reward in the moment – regardless of their age.
Offer Made-to-Order Opportunities. The younger generations have grown up in a world that asks for and honors their preferences.   I ordered a new Discover card last week, and not only could I pick from hundreds of designs, I could create my own personal image – all at no extra charge.  From creating a video game character, to selecting a wait list of show to watch, to choosing ring tones to recognize their contacts, the younger generations have grown up in a tech world that allows them to make all kinds of choices. When I was young, Burger King let you "have it your way" by removing lettuce off your burger.  Now Subway and Chipotle personalize your order by having you build your sandwich, wrap, bowl exactly the way you like.  Figure out how to be flexible and offer personalized workplace options whenever you can.
While I am not a young worker anymore, I look at the list of 4 things and think, Would I like to work for someone who does these 4 things?   Of course, I would!
In my research, I came across all the usual statistics that support these ideas from a financial outlook.  Of course, it saves money to have engaged employees rather than a revolving door.  Rather than reciting those numbers again, I am going to say one of the best reasons to rethink the old ways, is because the new way is actually more fun.
Read more from the sources used for this article:
What Do Newer Generations of Employees Want and Can Your Business Adjust? – Forbes website
Four Things Gen Z and Millennials Expect From Their Workplace – Gallup website
5 Extraordinary Benefits of Age Diversity in the Workplace – Vervoe website