MN Cyber Range powered by Cyberbit is a cutting-edge simulation and training platform for instructing and certifying cyber security experts. Located on Metropolitan State University's St. Paul, Minnesota campus, the Range delivers hyper-realistic training scenarios that dramatically improve cybersecurity team performance. The Range also is an effective testbed for assessing security tools and architecture in a safe and controlled environment.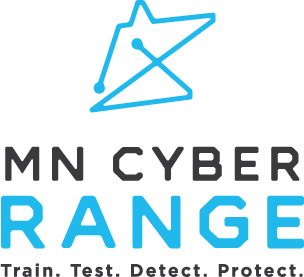 Real-Life Settings
MN Cyber Range provides a real-life training experience, enabling trainees to prepare for the challenges they will face during an actual cyber attack, using up-to-date tools.
The Leading Training and Simulation Platform
MN Cyber Range is the most advanced cybersecurity training, simulation and testing platform available. It leverages the expertise of Cyberbit's parent company Elbit Systems of America, the leading world-wide provider of military simulation.
Government & Military
Train your incident response teams with realistic simulated attack scenarios. Test your security measures in a safe and controlled Range environment. 
Enterprise
Maximize the impact of your incident response team and expedite new staff certification, by training and qualifying them in a scenario-based simulation environment. Test your products and infrastructure and assess vulnerabilities by using the Range as a safe and controlled testbed.