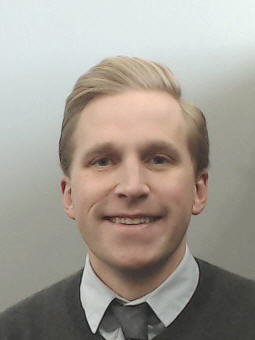 Title/Position
Instructor, Metropolitan State University
Expert Areas: 
Information Security Analyst
Education/Professional Certificates:  
Metropolitan State University Bachelors in Liberal Arts
CompTIA Security+ Certified Professional
CCNA Cyber Operations Professional
Relevant experience to topic areas:  
Works as an information security analyst with Best Buy
Worked as a security analyst with Presidio Network Solutions
Volunteers for the Metropolitan State University Forensics Student Organization
Philosophy of training in a nutshell:   
My teaching philosophy is hands-on and interactive.  While all may have their own unique learning styles, I think it's important to be an interactive instructor.  I am open with my experiences and available for questions.  People learn best when you meet them where they are at, rather than having all students adjust to me and my teaching style.
Why instructor is excited about teaching at Metro State:   
I am so excited to be part of Metro State's Institute for Professional Development!  I remember fondly being a Metro student; eager to learn and "soak up" the knowledge from my instructors.  Being on the opposite side of that desk, and now teaching students, is an absolute honor.  I'm excited to dig into Information Security with my students and watch them get excited and challenged by this growing industry.