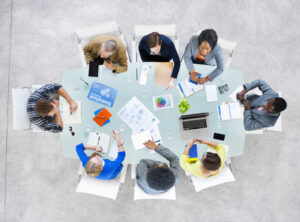 Regardless if you are formal project manager in a PMO or managing projects is part of your position along with a multitude of other duties, successfully executing projects is more than just completing templates, forms and data entry for charts. Being able to execute projects is about being able to lead and influence people.
Whether projects are assigned to you, spring up from necessity, or emerge due to organizational change, using effective communication as a means to influence project execution will help you successfully lead project team members, sponsors, and stakeholders. Effective communication is also about preparation – having your information and strategy organized and ready to use in the right situation with the right people.
Executing Successful Projects will take you beyond the technical tools and provide the skills you need in leadership and business strategy to select and prioritize projects, and lead projects to come in on time and on budget with stakeholder-defined quality.
Note: This certificate aligns with the PMI ® Talent Triangle ®. While anyone experienced in project management knows the need for being balanced in technical skills, leadership skills, and business acumen, Project Management Institute® now formally acknowledges this with its Talent Triangle®. The talent triangle is "an ideal skill set… or combination of technical, leadership, and strategic business management expertise" to meet the evolving demands of the project management profession.
Executing Successful Projects Certificate