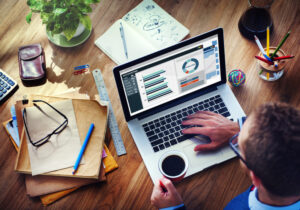 If an organization operates on the idea that all improvements are equally good and that people have an unlimited capacity for change, they will soon discover that their resources are spread too thin and their business strategy fails.  Projects cannot operate in a vacuum or simply shift work or expenses from one department to another and count it as an efficiency or savings or think that the right software will solve the problem.
This series will introduce participants to the concepts of Business Capability Management – taking stock of an organization's potential and available resources to position itself for sustainability and profitability.
These three courses serve as a mini-series introduction to Business Capability Management and Business Architecture, or they can be taken as individual courses to provide the precise tool or tactic you need to move yourself or your organization forward.
Courses for the Business Capabilities Management Series