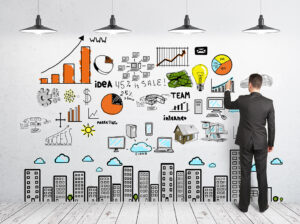 IPD is currently revamping our Business Analyst program – keep an eye out for new and improved professional development offerings this fall!
The courses in the certificate will feature tools and strategies utilized by the International Institute of Business Analysts® and their Business Analysis Body of Knowledge® (BABOK).  More importantly, the courses will be realistic.  They will teach you the optimum framework for the ideal situation, but then they will teach you how adapt business analysis practices for the less-than-ideal world of most organizations.
These courses will have you interacting, discussing, and learning, not just from the instructor, but from the situations and experience of the other participants.  Whether your challenges are at a systemic level with an organization or just with the one team member that everyone dreads seeing walk into the room, these courses will raise your competence and confidence with tough situations.