Complex projects delivered with agility
These Scrum Training courses, taught by a Certified Scrum Trainer, will help you and your organization:
Use a standard framework and vocabulary on projects
Understand an agile culture and how it will impact your organization
Transform your ability to complete complex projects
Manage change in projects that predictably occur with collaborative design
Scrum is a set of principles and practices that aid in the execution and delivery of Projects
Although Scrum has been viewed as a technique for software development, other products can be developed using Scrum. Like our other leadership and management training, Scrum knowledge is attained in a workshop setting. Take the Certified ScrumMaster or Certified Product Owner Training to get started in Scrum.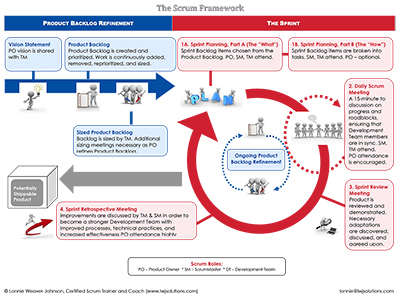 Download Scrum Framework .PDF
Course Catalog for Scrum Training