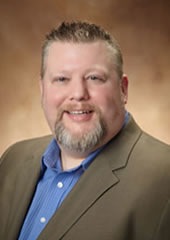 Title/Position
Instructor, Institute for Professional Development
Expert Areas: 
Bob "the BA" Prentiss provides badass business analysis training, consulting and mentoring services.
Prentiss has a background in managing BA centers of excellence, assessing and managing BA maturity, quality, and competency.
He is  an award-winning curriculum developer.
Education/Professional Certificates:  
Prentiss is CBAP® certified with 25+ years of experience in corporate America.
Relevant experience to topic areas:  
Prentiss is a founding member and past President of the IIBA® MSP Chapter.
He has presented numerous keynote, workshops, seminars, conferences, and training sessions across North America.
Name an industry, and Prentiss has worked in it as a BA, from Insurance and Healthcare to Aerospace and Shipping.
Philosophy of training in a nutshell:   
I am passionate about helping you think, learn and work differently. You will learn through doing – not through lecture.
Why instructor is excited about teaching at Metro State:   
Business Analysis in the most exciting, growing profession in the industry. We are providing foundational training that will provide the starting point for individuals to pursue an exciting career!